Skip to Content
Hair Transplants for Women in the Chicago Area
Female hair loss is often different from the type found in men. Many women experience diffuse hair loss rather than localized hair loss (similar to men) with ample sized donor sites remaining in the back of the scalp. Underlying conditions such as anemia and thyroid problems, which can be temporary and treatable or affect the scalp rather than the hair, must be dealt with before other treatments are recommended. For those with diffuse hair loss, medical treatments such as Rogaine may help. Another option is Laser Cap therapy.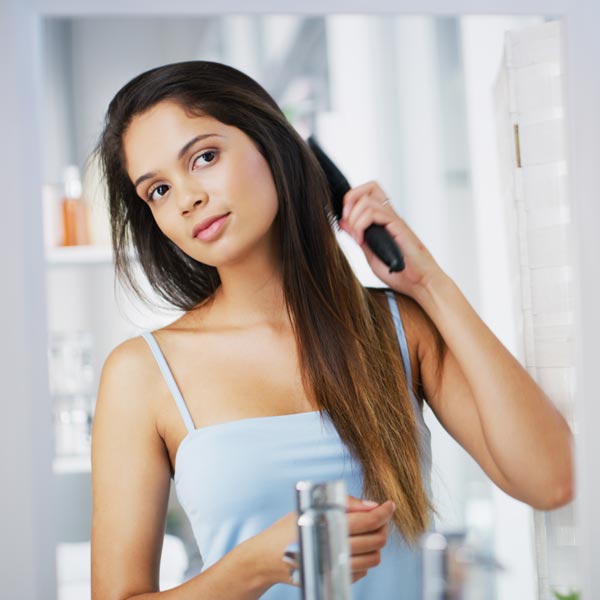 Procedures for Localized Hairloss
For women with localized hair loss, the FUE procedure may be the best answer. Long term visibility of any scarring is usually not a problem for women, as most never cut their hair as short as men often do. However, side effects of FUE still remain. There is the pain of the actual surgery, prolonged recovery and swelling of the head and long lasting, if not permanent, numbness of the scalp. Thus, a better choice for these women is one of the newer hair transplant options. ARTAS robotic hair transplantation or Neograft FUE procedures allow for minimally invasive surgery with very little discomfort and swelling.
Although the donor site must be closely shaved, it can be easily concealed using the "stealth" procedure. This allows for the coverage of the donor site until natural hair growth occurs.
Comprehensive Hair Transplants
In cases of more comprehensive or larger hair transplants, we can cover the larger donor site with an extension-based hairpiece that makes these areas undetectable until natural hair is long enough to blend in with the rest of the scalp.
As for the results, Dr. Turowski ensures the hair he transplants mimics the direction and angle of surrounding strands. Women's hairlines require different shaping than men's. For women, these transplants are frequently aimed at restoring the original hairline rather than the more conservative approach used on men, whose hairlines are expected to change with maturity.
Contact Us Today for $500 off Your Hair Transplant Procedure
Is Surgical Hair Restoration Right for You?
Contact us to get answers to your questions.