Skip to Content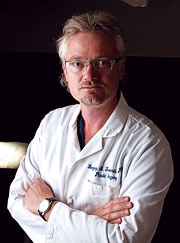 Gregory A. Turowski MD, Ph.D., FACS
Board Certified in Plastic Surgery since 1999. Recertified 2009 & 2019.
Member of the American Society of Aesthetic Surgery and the American Society of Plastic Surgeons.
Dr. Gregory Turowski is one of a few double board-certified plastic surgeons specializing in plastic and cosmetic face and body surgery. He combines a European background with knowledge and technical expertise that he acquired through years of surgical training at the most prestigious American Ivy League institutions: Yale and Harvard
Dr. Turowski completed his general surgical residency and Chief Residency at St. Mary's Hospital/Yale Medical School affiliated program in Connecticut. He became board certified by The American Board of Surgery.
Dr Turowski is a fellow of the International Society for Hair Restoration Society (ISHRS), a member of the American Society for Aesthetic Plastic Surgery (ASAP) – the exclusive invited group of the Board Certified Plastic Surgeons selected to be a part of the most prestigious cosmetic plastic surgery society in the world. Those who are members of ASAPS have chosen cosmetic surgery as their primary interest and only those board certified plastic surgeons are invited into ASAPS membership. ASAPS members adhere to the highest ethical standards for patient care and professional conduct and must be recommended to the Society by their peers.
In addition to over eight years of clinical training, during which Dr. Turowski performed several thousand surgeries, he completed a post-graduate research fellowship at Yale and holds a Ph.D. in surgery. While in Boston, Dr. Turowski was a member of the teaching faculty at Harvard Medical School. Aditionally, Dr Turowski is the author of numerous articles and lectures in the field of plastic surgery and wound healing, for which he has received many awards.
Dr. Turowski is the Medical Director and founder of the New Horizons Center for Cosmetic Surgery and Medical Spa, a highly-successful plastic surgery clinic. Soon after opening, it became one of the most reputable and busiest cosmetic surgery practices in the Chicago area. New Horizons provides care to its patients in the unparalleled setting of an esthetically pleasant, full privacy environment. Thanks to Dr. Turowski's diligent efforts in assembling a team of highly-trained and experienced professionals, his clinic provides the best possible pre and post operative care, matching both his surgical skills and the expectations of patients.
Dr. Gregory Turowski is a member of the American Society of Plastic Surgeons, Chicago Society of Plastic Surgeons and a Fellow of the prestigious American College of Surgeons (FACS). His peers selected him for inclusion in Castle Connolly's "Top Doctors – Chicago Metropolitan Area Guide" for several years in a row. Presently, he is also featured in the American Registry's "America's Top Surgeons". Dr. Turowski frequently lectures and often gives interviews for TV and Radio stations. His surgeries have been taped for teaching purposes. Moreover, he has appeared in programs such as The Learning Channel (TLC) series, in which he demonstrated breast augmentation surgery.
Although specializing in cosmetic face and body surgery, Dr. Turowski also has a special interest in reconstructive breast surgery for congenital breast anomalies, post-mastectomy breast cancer reconstruction, and breast reduction surgery. He places special emphasis on minimally invasive, minimal scar endoscopic plastic surgery of the face, body and minimally invasive hair restoration.
Dr Turowski is a fellow the prestigious hair loss surgeons' associations:
American Hair Loss association and International Alliance of Hair Restoration Surgeons . These organizations admit selected surgeons by invitation only. Members have to achieve highest recognition of the hair restoration standards and prove to be able to generate excellent results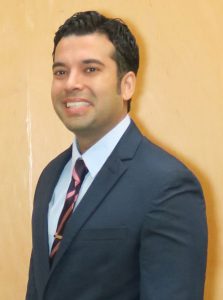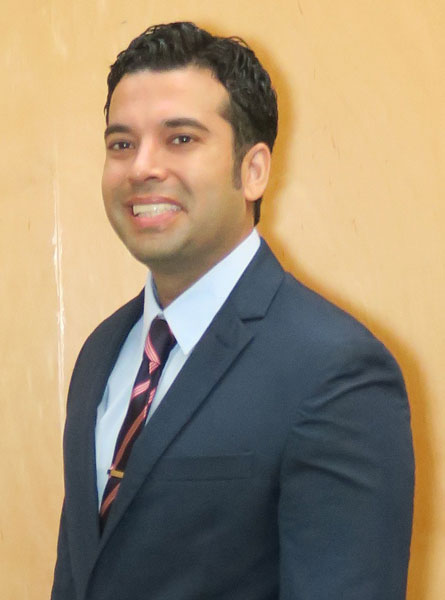 Aditya Sood MD, MBA
Dr. Aditya Sood is a plastic surgeon and Chicago-land native. Dr. Sood obtained his undergraduate degree in Finance and Chemistry at the University of Illinois at Urbana-Champaign. This was followed by an M.D. degree with Distinction in Research from Rosalind Franklin University of Medicine and Science – Chicago Medical School while simultaneously being enrolled in and completing an M.B.A. in Entrepreneurship at Benedictine University in 2011.
Dr. Sood completed a highly competitive 6-year integrated Plastic and Reconstructive Surgery residency at Rutgers University – New Jersey Medical School. After completing his plastic surgery training, Dr. Sood moved to Columbus, Ohio to complete a prestigious and equally highly competitive Aesthetic Surgery fellowship with clinical faculty appointment at The Ohio State University – Wexner Medical Center. It was here that Dr. Sood specifically trained in and mastered advanced techniques in Aesthetic surgery.
Dr Sood has excelled in his training and career as a Plastic Surgeon as evidenced by his long list of professional accomplishments. He has proudly taken a prominent role in mentoring students and fellow residents as well as in clinical research and has published over 50 peer-reviewed publications, 9 book chapters, and presented over 35 works at various local/regional/national/ and international conferences. He has also received numerous awards and scholarships throughout his career.
Dr. Sood's interests include Aesthetic surgery of the face, breast, and body; as well as additional interest in post-mastectomy breast reconstruction, breast reduction, facial trauma surgery, minimally invasive and non-surgical aesthetic surgery techniques, gender affirmation surgery (transgender), hair restoration, and wound healing. Dr Sood is board certified by The American Board of Plastic Surgery.